As we head into the latter half of the Premier League campaign, each game takes on an elevated sense of importance and this weekend is no different with league leaders Arsenal facing a stern test as they pay Liverpool a visit at lunchtime.
The Gunners are set to take on Liverpool without the services of January signing Kim Kallstrom, dynamic midfielder Aaron Ramsey or defender Thomas Vermaelen, who are all out through injury. A final Gunner who is set to miss this clash of giants is Mathieu Flamini, who is suspended for the match. Despite this rather long list of injuries to deal with, Arsenal manager Arsene Wegner is highly optimistic about his sides' chance of snatching a point or potentially all 3 from the Reds come Saturday afternoon, with Arsenal winning 3 out of their last 4 trips at the famed Merseyside club and Liverpool having not beaten Arsenal home or away since August 2011 at the Emirates.
Indeed, Liverpool have not secured a home win over Arsenal in Premier League play since 2007 when a Peter Crouch hat-trick propelled them to a 4-1 victory, and my goodness wasn't that a long time ago…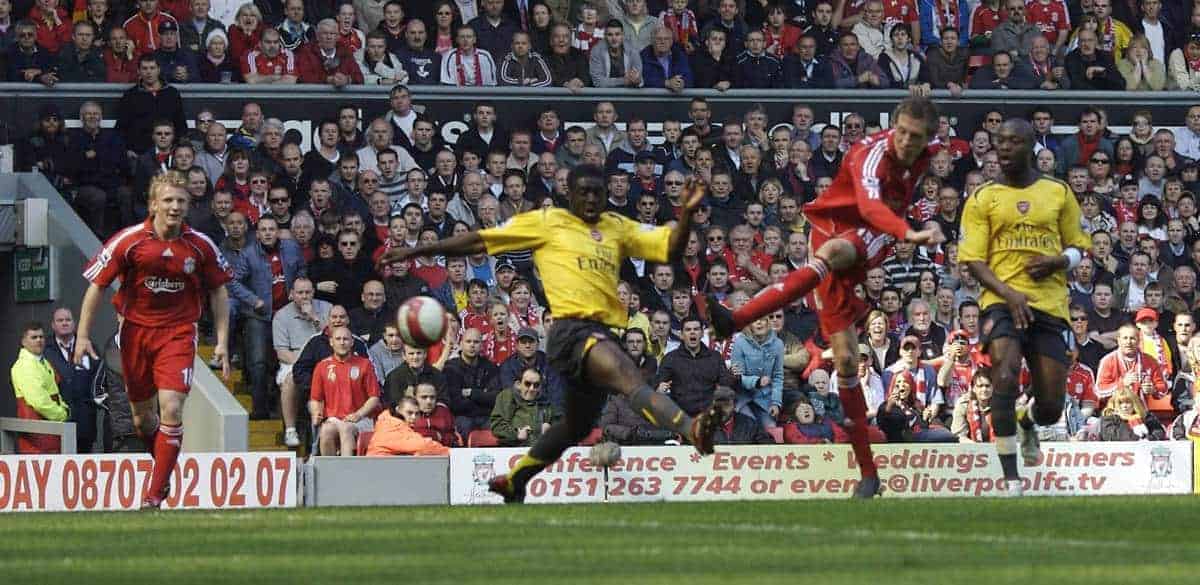 All that said, Liverpool are in tremendous form at the moment, with their last home outing being that thumping 4-0 result over Everton in the Merseyside Derby. They were held to a draw in their last game though, as Kolo Toure's much talked about errant pass led to Victor Anichebe scoring easily past Simon Mignolet in a 1-1 draw at West Brom. Liverpool have been a different animal at home this year though, with the SAS (Sturridge and Suarez) strike duo combining time after time for Brendan Rogers and helping Liverpool to a sterling home record that sees only 2 losses all year at the fortress that is Anfield. Injuries will yet again affect the starting 11 Rogers sends out though, with defenders Daniel Agger (calf), Glen Johnson (ankle/groin) and Mamadou Sakho (hamstring) all unavailable along with midfielders Lucas Leiva and defender Jose Enrique (both knee).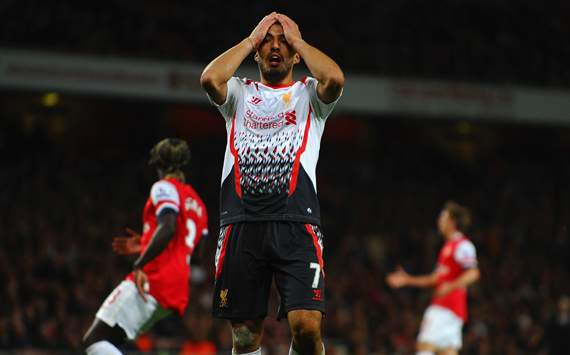 In the end, this match will probably come down to the obvious: Whether or not Liverpool's offense can break down a solid Arsenal backline and create enough space for SAS to work its magic. In truth, a point really would suffice for Arsenal in this case with the possibility of Man City slipping up on the road again and Chelsea facing a bit of a tricky home match against Newcastle. Wegner can claim confidence in a win  all he wants, but I think a point would do he and Arsenal nicely on the day and it is a point that can be achieved if the marking on Suarez is tight and if they can fashion a couple chances at the Liverpool goal through Ozil or perhaps the Ox again.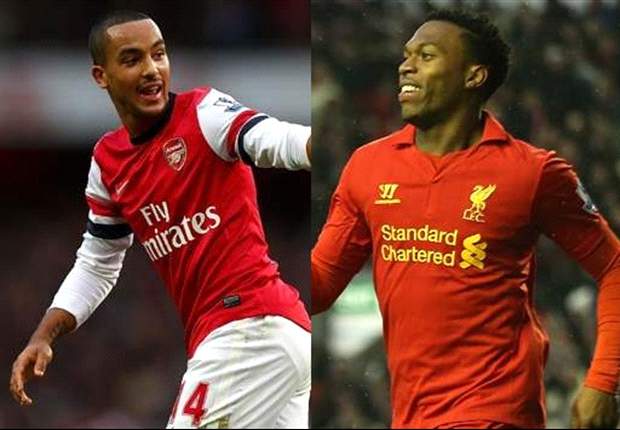 Prediction: Arsenal 1- Liverpool 1
ARS: Cazorla (30)
LIV: Suarez (44)