Not for the first time during this year's title race, Jose Mourinho's Chelsea dropped an almighty clanger with regards to the EPL crown after their head-scratching 1-0 defeat to Crystal Palace on a sunny, Saturday afternoon in South London. The Eagles appeared to be full value for their 3 points though, with a splendid display by Tony Pulis' side denying Chelsea the freedom of the final third of the pitch as Mourinho curiously elected to not start prolific Brazilian midfielders Oscar and Willian, possibly in an attempt to keep the pair fresh for Wednesday night's Champions League quarterfinal 1st leg at PSG. That decision (in part) came back to haunt Mourinho after the 90 minutes, with captain John Terry's own goal in the 52nd minute the deciding factor on the day at Selhurst Park.
Despite the lack of Brazilian flair in the starting 11, Chelsea's opening lineup was still plenty strong enough (or seemingly so) for their task on the day, with Fernando Torres the lone striker up front ahead of a midfield consisting of Edin Hazard, Frank Lampard, and André Schürrle. The defense was made up of the usual suspects though for Chelsea, with the familiar back 4 of Ivanovic, Cahill, Terry, and Azpilicueta taking shape in front of veteran Petr Cech. Palace meanwhile went with a quite global starting 11 that comprised 8 different nations, ranging from Jamaica and defender Adrian Mariappa to the Democratic Republic of Congo and left wing Yannick Bolasie. As always, Argentinian stalwart Julian Speroni was in goal for Palace with former Stoke man Cameron Jerome the lone striker.
The first half was one that consisted more of intrigue and excitement rather than of actual substance, with Crystal Palace failing to register anything too troubling the way of Petr Cech while Chelsea themselves could only materialize one decent chance, a back post ball to Schürrle that was prodded just wide of goal by his outstretched leg . Torres had a half-chance for the Blues on 13 minutes, but his shot hit multiple bodies in front of Speroni before going out for a corner. There were several decent shouts for a penalty inside the first 45 though, with Torres half-heartedly appealing for one before Crystal Palace had 2 quick shouts of their own. The more obvious of the two occurred to Yannick Bolasie, who was cut down by Gary Cahill inside the box, only for match official John Moss to wave away all 3 appeals as the match stayed scoreless at the break.
The second half is when the match took off immediately, with Terry heading the wrong team in front 7 minutes into it as he deflected a floated ball in past Cech, who had begun to run out to catch the incoming cross. Terry collapsed to the ground in agony instantly after the OG which gave Palace a shock, but deserved lead. Mourinho responded with his tactics right after Palace went ahead, pushing the midfield line higher up while introducing Mohamed Salah to the match in addition to his prior halftime switch that brought Oscar onto the pitch. Edin Hazard was quickly discovered as Chelsea's best bet on the day for a goal, as he tested Speroni a mere minute after the OG only to be denied. Jason Puncheon responded for Palace though, applying pressure on the counter-attack to Chelsea's goal and slipping one just wide of Cech and the post on 62 minutes. The remainder of the match turned into a Julian Speroni highlight tape, with the Argentina hopeful producing quality stop after quality stop, culminating in his second denial of Hazard on 73 minutes with a spectacular diving stop that thwarted the Belgian from point blank range. Chelsea threw the kitchen sink at Palace as the clock ticked down and Palace bettered them each time, with Selhurst erupting (along with Liverpool and Manchester) at the final whistle.
The Palace supporters were raucous as usual throughout the match, providing ample background noise to their side's mastodonic win. A win that reflects the change in fortunes for both sides since their last meeting in December: For Chelsea, a change from title favorites to title chokers, an exemplification of missed chances and opportunities that will more than likely result in their failing to win the Premier League. For Crystal Palace, a complete revitalization under Tony Pulis that has seen them go from bottom feeders to relegation cheaters, ascending further and further up the table as the dream of consecutive Premier League seasons appears larger each passing weekend.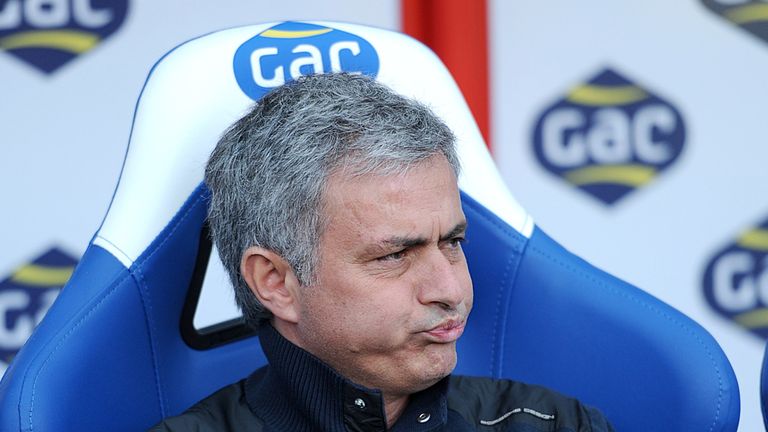 The result at Selhurst along with the remainder of the day's activities (namely the 1-1 draw between Arsenal and Man City), leaves Chelsea still somehow top of the table, although they are at an obvious disadvantage with only a 1 point lead over Liverpool having played 1 MORE match and a 2 point lead on City having played 2 MORE matches.
LP
CLUB
                       P
      W
          D
    L
     GF
     GA
      GD
       PTS
1
(1)
Chelsea
32
21
6
5
62
24
38
69
2
(2)
Liverpool
31
21
5
5
84
39
45
68
3
(3)
Manchester City
30
21
4
5
80
28
52
67
4
(4)
Arsenal
32
19
7
6
56
37
19
64
5
(5)
Everton
30
16
9
5
46
30
16
57
6
(6)
Tottenham Hotspur
31
17
5
9
40
40
0
56
7
(7)
Manchester United
32
16
6
10
52
38
14
54