Once upon a time in the East Midlands, Kasper Schmeichel declared, "It is quite an emotional moment. We were down and out at one point but never stopped believing, never gave up – worked hard every day." But the fairy tale feat the Leicester City gatekeeper was alluding to wasn't a title triumph or an accomplishment of similar celebratory ilk. The achievement was mere survival. And while a nostalgic gaze back towards the 2014/15 league table may suggest that Leicester cantered towards safety with the comfort of two games to spare, the reality could not have been starker. With a meagre 4 wins from 29 games played and a defensive record of 4 clean sheets in 27 games, a return to the Championship seemed the inevitable conclusion to Leicester's fleeting dalliance with the domestic elite. Having conquered the second tier of English football, Leicester found the leap to the Premier League a struggle, as their momentum waned and season wilted. But with a streak of 6 wins from their final 8 games, a spark was ignited. Despite their struggles at the bottom of the league, a change of manager and being dwarfed financially by their domestic rivals, Leicester will begin the 2016/17 season as champions of England. Has their 'happily ever after' been set in stone? Or will the fairy tale of modern sport reach mythical heights?
Although the more popular comparison made has been to the 1978 Nottingham Forest team, a more recent resemblance lies across the channel. The year is 2012 and French minnows, Montpellier, are embarking on their first voyage into European waters. Having won their first Ligue 1 title following recent promotion to the top tier and surviving a subsequent relegation skirmish, Montpellier's reward was a place amongst the continent's established A list. Sound familiar? However with 21-goal forward, Olivier Giroud, securing a transfer to Arsenal, their European romance was over almost as hastily as it had begun. Having won Ligue 1 ahead of more prestigious company in the form of Lyon, Paris St Germain, Lille and Marseille, Montpellier were meekly consigned to finishing at the bottom of their group, failing to win any of their games as they could only muster a calamitous 2 points. Perhaps a victim of their own success, Montpellier's campaign was riddled with disappointment as they faltered beneath the weight of newly garnered expectations. The maverick duo of Younes Belhanda and Remy Cabella, who had supplied guile and craft to their play, appeared burdened by the pressure and hindered by growing speculation from lurking clubs. As such, Montpellier drifted back into mediocrity, failing to build upon their phenomenon as the Paris St Germain era steamrolled French football.
And so while Leicester may use Nottingham Forest's success as inspiration, Montpellier is the cautionary tale they must take heed of if they are to sustain their climb through football's echelons. Giroud's departure exhibited the risks of losing the focal point in your side, a problem that Leicester may have to confront with top scorer Jamie Vardy attracting the attention of domestic rivals. Having set a Premier League record of scoring in 12 consecutive games, Vardy's admirers grew exponentially as his eventual 24 goals helped fire his side to the top of the pile. However with vice-chairman Aiyawatt Srivaddhanaprabha indicating that Leicester not only expect to keep Vardy but that they plan on building on their success, the club are maintaining their ambition to progress with their title-winning squad intact. Vardy himself is believed to be focused on remaining in the Midlands following intense transfer speculation linking him with a switch to Arsenal.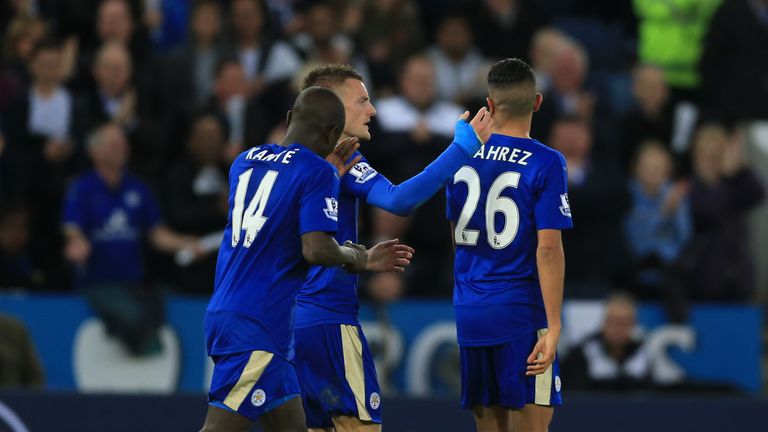 Granted it remains imperative that Leicester retain their match-winners in the shape of Vardy and Algerian winger Riyad Mahrez, Leicester's emphasis on teamwork cannot be overlooked. With 15 clean sheets (42% of games) recorded and having lost to only two teams throughout the entire season, defensive solidarity and understanding was fundamental to how Leicester functioned as a unit. Ageing centre backs, Chris Morgan and Robert Huth, formed a formidable partnership as their unyielding approach to defending consistently resisted opposition attacks. Since November 21st 2015, Leicester has preserved the best defence in the league, focusing their playing style on structure and efficiency. While many may analyse Leicester's season and prioritize Mahrez and Vardy's goals as the primary reasons behind their triumph, the reality is that Leicester's defensive foundations allowed the duo to blossom. Following their escape from relegation abyss, experienced midfielder Esteban Cambiasso announced that he would be leaving the club. In an attempt to replace the influential Argentinian, little-known N'Golo Kante was signed from Caen for a reported €8 million, in a transfer which was greeted with little enthusiasm. 12 months later, the memorable escape had transitioned into the greatest of sporting triumphs. With Kante regularly boasting the most tackles, interceptions and ground covered in games, his importance to the team was frequently highlighted at both ends of the field. His composure on the ball while receiving passes under pressure along with his tenacity when tasked with breaking up opposition attacks, arguably makes him the player Leicester will be most keen on holding onto. As Manchester United's legendary former manager, Sir Alex Ferguson stated, Kante was the league's best performer by a long way.
With Leicester's impending Champions League campaign, questions will be asked of the squad's depth and suitability to playing twice a week. One of the predominant features of their season, was how rarely their first eleven would alter. With media labelled 'Tinker man' Claudio Ranieri at the helm, the initial perception that the team would constantly be modified was quickly dismissed and instead replaced with a realisation that Leicester would pin their hopes on a settled team. Leicester proceeded with only 27 changes made to their first eleven, using only 23 players in general as Ranieri decided to keep his selection consistent. Another twist in the tale took its turn on Wednesday, as premier league fixtures were announced. Leicester will enjoy the energy preserving benefit of 6 home games directly after their European engagements. But with more games to play, Leicester's ability to build their squad with quality while retaining team morale will be essential. With 15 goals scored in matches against the revered elite teams, doubts over Leicester's quality to play against the continents finest appear unfounded. Many will point to their lack of possession and to the fact that they held the lowest passing accuracy of any team in the league but due to their playing style, those numbers are irrelevant. They not only boast the highest shot-to-goal conversation rate in the league but also scored the most goals from inside the box, demonstrating their ruthlessness as a team. As Atletico Madrid displayed against Barcelona and Bayern Munich, it's what you do with the ball that counts. Being devoid of possession will not affect Leicester, unlike Arsenal, their game isn't possession-based. Domestically, in an era brimming with technology, no team other than the gunners can substantially claim to have provided solutions to Leicester's style of play. Having lost only once away from home to a last-second Danny Welbeck header at the Emirates, Leicester displayed the frame of mind of being able to travel anywhere and claim results. Their purpose was driven by a focused sense of direction. Following losses to Arsenal and Liverpool, Leicester's challenge was expected to fade and yet their resolve never wavered as they secured their title by 10 points. For all their determination and heart, it will be Leicester's prowess to keep calm while others crumbled around them that will be remembered. It will be Ranieri's poise and capacity to inculcate that same mentality amongst his players that will be eulogised as decisive.
Following his appointed as manager, former Leicester Striker and BBC pundit Gary Lineker denounced his selection as 'uninspiring'. A sentiment shared by many following Nigel Pearson's removal as head coach after successfully steering Leicester to safety. This wasn't a manager who had swept all before him or had created vast dynasties in the form of a Mourinho, a Wenger, a Guardiola or even a Van Gaal. This wasn't an ambitious, fiery young coach progressing annually while making his name in the vein of a Simeone, a Pochettino or a Gallardo. This was a man ravaged by the downfalls he had experienced, most recently, his disastrous brief stint at the helm of the Greek national team, where a winless streak of 4 games included an ignominious defeat at home to the Faroe Islands. This was a man who had been ridiculed and dismissed before a ball had been kicked. And yet all those disappointments he had suffered, the lack of faith he had incurred, is what enabled him to affiliate and unify this particular team. Arsenal manager Arsene Wenger expressed in an interview with SkySports, 'There is a theory that says to go to the absolute utmost of your talent you need to suffer in life. When you look at the Leicester team, not one career of all these players was obvious, like starting on the red carpet at 18 years of age in the Champions League.'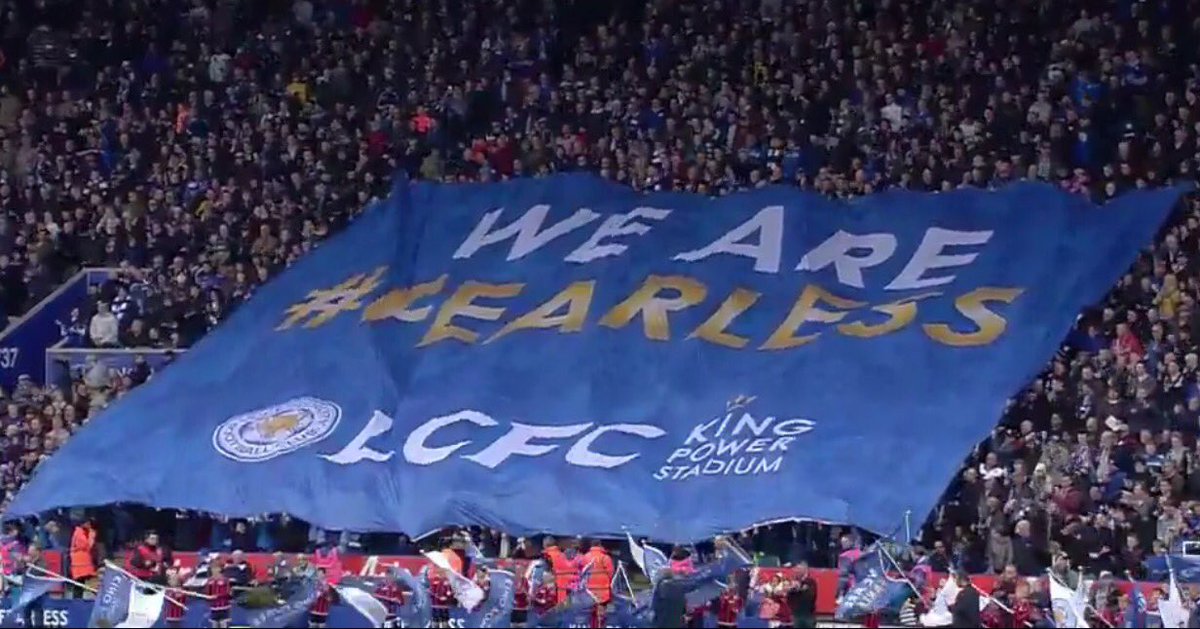 Leicester dared to be great and in doing so surpassed the limits they were bound by. In an age of overpaid athletes laden with prima donna treatment, they displayed the possibilities when a group of people are able to come together, rise above their individual worth and touch greatness. Players like Vardy inspire the lost generations of non-league footballers who faded through the system and can now look to his example as proof of what they can still achieve. They captivated audiences across the globe with their fairy tale success, rekindling the romance of football which had long dwindled under the weight of an ever growing corporate age. Players such as Danny Drinkwater, Marc Albrighton, cult favourite Shinji Okazaki and rising starlet Demarai Gray will only grow in belief, confidence and winning mentality as their ability to perform in high pressure situations continues to evolve. Leicester showed that sport in its purest form is still unifying. While numbers can scrutinise their style of play, you cannot predict desire. You cannot measure heart. You cannot calculate that eternal sense of invincibility you nurture through winning as a team. Having all suffered disappointments and shortcomings in their careers, they will always retain that elusive underdog mentality as they will never forget what they are fighting for. The future remains unknown but what remains true is that no matter what happens, no one will be able to take their achievement away from them. The chapters of this story have been filled. The fairy tale has been written. The happily ever after has been set.