There are many reasons why footballers release the story of their lives and careers for the public. In some cases it's to address controversy and, not necessarily linked, profit off of it. In other cases it's to tell an amazing story of a life that a large majority of people would never even be able to dream of, whether the writers embellish or don't. Sometimes it's to tell a story of a person who is no longer around to do it themselves and address issues that go beyond the outcome of a football game. Here are the top ten football autobiographies.
10. I Am Zlatan Ibrahimovic
Full of more one-liners than a 90's Arnold Schwarzenegger action flick is 'I Am Zlatan Ibrahimovic', the story of a man who needs no introduction. His autobiography covers his rise from poverty in his hometown in Sweden to see him dominate top clubs in world football, written in a style to illustrate his unique approach to football and life. He explains this on the dedication page at the beginning, saying, "I also want to send a thought to all the kids out there, all the kids who feel different…it's OK not to be like everyone else."
Zlatan wastes no time and pulls no punches, opening his book with a chapter on his time with Pep Guardiola at Barcelona. "He's a spineless coward," should be enough for you to formulate your own opinion of what Zlatan thinks of his former manager. He had more accepting words for his other managers, describing Jose Mourinho, his manager at Inter Milan, as a "guy I was basically willing to die for."
Born to a Bosnian father and Croatian mother, his youth is described in a very raw and emotional manner. He discusses his father's battle with alcoholism and how the war had "consumed him", drinking his sorrows away, and that there was rarely any food in the fridge at his father's house. "Sometimes there was nothing but lager, and my stomach growled. That's a pain I'll never forget."
His attitude and playing style meant the early years of his football career did not go as smooth as one might presume, considering his status in football today. Parents wrote a petition to get him kicked out of Malmo FF, aged just seventeen. "For me to succeed as a footballer was difficult because of my background. But I was difficult, too. At one training session I head-butted my teammate."
Something changed when he turned eighteen. Zlatan realized football could offer him a way out of his difficult upbringing. He let his football do the talking, and soon after some of the biggest names in world football came calling. Written with an audacious honesty that perfectly articulates Zlatan's style of play and overall character, this autobiography is sure to keep you entertained from start to finish.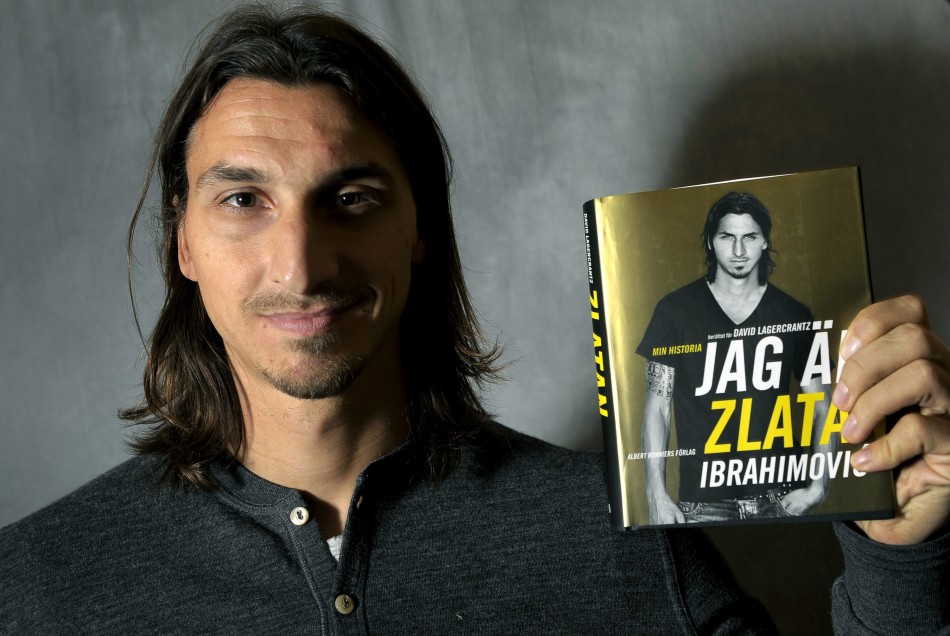 9. The Second Half – Roy Keane
Keep in mind the comments I write on one of the next entries in this list when approaching this one (hint: there's no 'Sir' to be found in Keane's book when referring to this person). The hard hitting Irishman, now assistant manager with the Irish national team, has Booker-winning novelist Roddy Doyle ghost-write.
The selling point of this book is in Keane's discussion of his dismissal from Manchester United. The infamous interview with Manchester United TV, which was viewed as so poisonous that the club had to destroy the tapes of it after Keane unleashed a verbal onslaught towards his teammates following a 4-1 loss to Middlesbrough. This was the beginning of the end for Keane as Manchester United cut ties with him. Keane claimed his 12-year service deserved a better send off.
Keane would enter football management with jobs at Sunderland and Ipswich Town, employing a straightforward, upfront and unapologetic management style. He grew tired of the media and despised the gentrification of football following the introduction of the Premier League era. He is an outspoken individual who can be hard to understand, but this book tries to make its reader view Keane as the 'everyman'. "Maybe I'm like every other man on the planet – I don't know; I want a bit more than what's on offer."
8. My Story – Steven Gerrard
Steven Gerrard autobiographies have almost levelled fables such as The Lord of the Rings and Harry Potter for the sheer quantity, but this one made for more compelling reading and wrote more headlines. Gerrard opens up about favourite teammates (and not so favourites like El Hadji Diouf), Hillsborough, slicing his penis in an FA Cup game, injuries from 2011 that seriously could have ended his career, his relationships with various managers and 'the slip'.
Personally, I was interested in his comments about Rafael Benitez. Gerrard wrote, "I can pick up the phone and speak to all of my previous Liverpool managers. Apart from one of them. Rafa is the exception." Gerrard goes on to say he wasn't sure if Benitez liked him as a person, but that the manager's ultra-professional relationship with his players drove him on to become a better player. The statistics prove this with Gerrard's scoring record and overall form in his time under Benitez, often played as a second striker behind Fernando Torres. An absolute must-read for Liverpool fans.
7. The Autobiography – Paolo Di Canio
The enigma that is Paolo Di Canio at his very best. Don't believe me? Well have you ever read a footballer's autobiography that included a tiramisu recipe and a chat about Benito Mussolini? No? Well there's a first time for everything.
Di Canio talks about being an overweight child, wearing orthopaedic shoes and wetting the bed until age ten. A complex individual who found a football club with an equally compelling identity to start his football career, Lazio. He discusses travelling with the Irriducibili, Lazio ultras, and never cutting ties with them. On Mussolini, he says, "I am fascinated by Benito Mussolini…I think he was a deeply misunderstood individual." Sporting a Mussolini tattoo and pictured doing fascist salutes, Di Canio elaborated in interviews following the release of this book that his fascism is secondary to his allegiance to Lazio, a football club, not a political party.
Despite infamous tantrums and volatile behaviour on the pitch, Di Canio was an outstanding player who scored one of the greatest goals in Premier League history. "He did things with the ball that made you gasp. Players would pay to watch him train," said Harry Redknapp, his manager at West Ham. An interesting read for any football fan…and maybe those interested in politics too?
6. The Rocky Road – Eamon Dunphy
Say the words 'Eamon Dunphy' to any Irish football fan and you're sure to get some contrasting responses. Never one to shy away from expressing his opinions, most recently taking digs at Louis Van Gaal for his time as Manchester United manager, then at Roy Keane and Martin O'Neil from the Irish national team camp and modern football in general, it's no wonder Dunphy's post-football career was in journalism.
Dunphy was a man from modest means, raised in a one-bedroom flat with four people, no electricity or hot water. Football was his outlet, playing in the streets of Drumcondra with local youths that took him under their wing. His career took him to England, where he was always ready to express himself on topics of concern regardless of whether or not anybody else was. He lobbied for Irish players in England and Ireland to wear black armbands following 'Bloody Sunday' in Ireland, 1972. No one did; they ignored him. He stood alone. It is an honest account of a man who, despite his heavy opinions, is not shy to admit his weaknesses and mistakes. An interesting read, particularly for younger generations of football fans who might not be familiar with him.
5. El Diego – Diego Maradona
The best player of his generation, perhaps of all time, tells the story of a poor boy from Buenos Aires using his wizardry on the ball to propel him to the lofty heights of European and International football. A truly larger than life character who refers to himself in both first and third person, Maradona had it all as far as football goes.
Maradona had his fair share of controversy throughout his career, both on and off the pitch. Off the pitch he suffered from cocaine addiction, a topic only covered briefly here with no acknowledgment given to rehab or attributing any of the problems he faced in his life to his addiction. This is a must-have for football fans, but I wouldn't recommend it to those who don't follow football. Too many topics are either addressed briefly or missing for it comprehensively cover his life story and appeal to a wider audience.
4. My Autobiography – Gary Neville
"The most hated player in the country," Gary Neville, one club man who played under the most successful manager in British football, Alex Ferguson. His label came from the media following Neville's outburst at Rio Ferdinand being dropped from the England side in 2004 after missing a drugs test, where he tried to rally the England side together to strike. "The media weren't exactly rushing to support a load of millionaires threatening to go on strike," he says of the situation.
His autobiography is written with incredibly honesty. He is not shy to admit he wasn't the most technically gifted player, but cites his mental strength and resilience as characteristics that enabled him to play at the top level for so long. He shares many interesting stories about David Beckham, Eric Cantona, Roy Keane, Paul Scholes, Alex Ferguson, difficulty playing for the national side and the rivalry with Liverpool. A compelling read for football fans, particularly Manchester United fans given the constant glorification of the club, and offers inspiration to those whose abilities are exceeded by their work rate and self-confidence.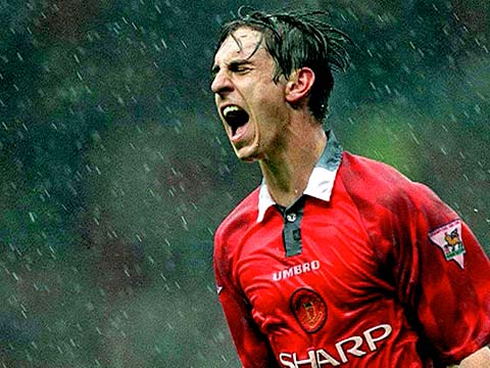 3. A Life Too Short – Robert Enke
The heartbreaking story of Robert Enke, Hannover goalkeeper who also played for Borussia Monchengladbach, Benfica and Barcelona, who took his own life in November of 2009. Enke suffered from depression, which was revealed by his wife Teresa following his death, and had to cope with the loss of their two-year-old daughter, Lara, to a heart defect. Written by Enke's friend, Ronald Reng, the book won the 2011 William Hill Sports Book of the Year.
Reng, speaking about Enke, said, "He locked himself away in his illness. So I will now have to tell his story without him." Enke had intended to collaborate with Reng on a biography following his retirement from football and, following his suicide, Reng understood why he was so excited to work with him. He would finally be able to talk publicly about his illness. Unfortunately, he never got the chance.
The book is a reminder, perhaps even a warning, that rich and famous sporting stars are not immune to mental illness. "In our achievement-orientated society a goalkeeper, the last bastion in defence, can't be a depressive," writes Reng. The scrutiny that comes with being a top-flight professional footballer created a sense of hesitation for Enke, a stifling of expression, that does not need to ever happen again. "It would be too much to hope that the illness will be understood all of a sudden, but perhaps this book will do something to help depressives find more sympathy and understanding."
2. My Autobiography – Alex Ferguson
Enter the mind of the most successful manager in English football history, Sir Alex Ferguson. 'My Autobiography' stirred a lot of controversy in the media due to Ferguson's apparent harsh criticisms of former colleagues and opposition players and managers, but further insight can mostly point to the contrary. His fierce rivalry with Benitez is highlighted and Ferguson does label the Spaniard's side as "dull" and "too focused on defending". He addresses how the former Liverpool manager tried to make it personal following the infamous 'facts' rant, but Ferguson did also praise Benitez for the discipline and organization of his sides.
Ferguson explains why Roy Keane's interview had to be destroyed and that his Manchester United career would end as a result. "It was unbelievable. He slaughtered everyone. Darren Fletcher got it. Alan Smith. Van der Sar. Roy was taking them all down," said Ferguson on the interview. Following the Irishman's exit from the club, Ferguson said, "I think the dressing room relaxed when Roy left. Relief swept the room. They no longer had to listen to the barrage that some of them had grown to expect."
Ferguson goes on to discuss the media, the FA, Cristiano Ronaldo, David Beckham and his celebrity status and rivalries with Jose Mourinho and Arsene Wenger. He discusses forming a friendship with Jose Mourinho and how sharing bottles of wine became a post-match tradition. Whether you're a fan of Manchester United or not, it doesn't matter. This one is worth it for the inside information alone.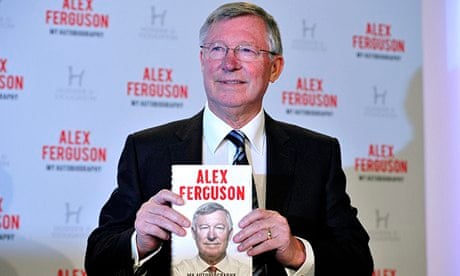 1. I'm Not Really Here – Paul Lake
What could have been? Potential, misfortune and unanswered questions are aplenty in 'I'm Not Really Here', the story of Manchester City's local boy Paul Lake. Lake was an all-round footballer, capable of playing in defence and midfield, who became Manchester City's captain at the age of twenty-one in the late eighties and spoken of as a future captain of England. His career would come to an abrupt end following a series of debilitating knee injuries.
"I don't quite know how, or why, I found football so easy. I just did, and that was that."
The book describes the dark journey his life took following three separate tears of his anterior cruciate ligament (ACL), months of rehab, depression, comebacks leading to disappointment, neglect and, somehow, an inexorable love for football. Following his first tear of his ACL, aged just twenty-one, he would go on to play just four games of professional football.
Lake leaves harsh words for Manchester City's chairman Peter Swales for not acting swiftly following his injury. "If I had seen you straight away you'd have been back playing soccer by now," claimed Dr Domenick J. Sisto, expert on cruciate ligament injuries, in regards to Lake's situation. Following his surgery in the United States, Lake returned to England on an economy flight, further injuring his knee, whilst Manchester City's physio flew in business class.
It isn't all negative, though, as Lake's success is highlighted through his involvement in a promising group of players that won Manchester City promotion to the top division, the 5-1 demolition of rivals Manchester United and his provisional inclusion into a thirty-man England squad for the 1990 World Cup. The book is also ghost-written by his wife, Joanne, which perhaps adds another layer of insight into the daily struggles Lake went through.